LICENCE FOR COMMERCIAL AGENTS
🌐 Elevate Your Success: International Certificate of Professional Qualification as a Commercial Agent
Unlock unparalleled opportunities in the global marketplace with our certified training for commercial agents, tailored to the prestigious IUCAB international standard. In collaboration with the Adriatic Region Agents Association (ARAA), and endorsed by the Association for Development of Knowledge and B&B Education and Training, our program guarantees excellence in professional qualification as a Commercial Agent.
Why Choose Our Certified Training?
As a Commercial Agent, you wield significant influence as a strategic partner in the global arena. Through our program, aligned with IUCAB's educational standards, you'll acquire the specialized skills needed to be a dynamic force in sales and marketing. Seize the advantage of adapting swiftly to local market nuances and effortlessly expanding into new territories.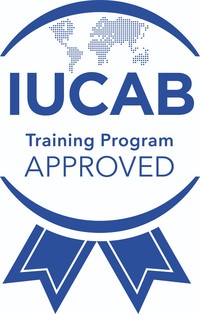 🚀 Key Benefits
✅ Enhance Your Competitiveness: Navigate international business landscapes with confidence, armed with up-to-date industry knowledge and skills.
✅ Credibility and Quality: Demonstrate the credibility and quality of your services with a globally recognized professional qualification certificate.
✅ Build Trust with Partners: Gain visibility and trust among international partners, paving the way for lucrative collaborations.
✅ Facilitate New Business: Equip yourself with the tools to facilitate new business ventures, making you an indispensable asset to your principals.
International Sales Agent Certificate - Your Gateway to Success!
Upon successful completion, you'll be awarded the International Certificate of Professional Qualification "Commercial Agent". Your achievement will be showcased on the ARAA website, enhancing your industry visibility.
📜 Certification Validity: The International Certificate is valid for three years, with a straightforward renewal process through a refresher course after the initial period.
📅 Training Details
Scope: 20 hours, 4 modules
Training Program:
MODULE 1: Legal frameworks for the work of a commercial agent (6 l. hours)
MODULE 2: Financial Management (4 l. hours)
MODULE 3: Marketing and Sales (5 l. hours)
MODULE 4: Persuasive communication and customer relations (5 l. hours)
Implementation: Online (Microsoft Teams)
Language of Training: English
Who Should Attend?
This program is tailored for both seasoned and aspiring sales agents looking to elevate their skills as Commercial Agents. With an emphasis on real-world application, the training is delivered in English, ensuring a globally inclusive learning experience.
🧠 Are you an experienced commercial agent seeking to enhance your business effortlessly by providing tangible proof of the credibility of your credentials and professionalism? Continue reading to discover the significant benefits of this certificate.
🌱 New to the field? This certificate is a fantastic stepping stone to kickstart a prosperous career. Learn more about unlocking your potential as a Commercial Agent. Read on to ignite your journey!
🌟Don't miss this opportunity to transform your career and become a distinguished Commercial Agent on the international stage. Enroll now to secure your spot at the forefront of success!
Sign up for the training program
🌐 Program Investment:
Price of training and certification: € 733.61 + VAT (€ 895.00 incl. VAT).
ARAA members receive a 10% discount.
Date of training:
"The next training session is scheduled for March 2024. Applications are currently open, and exact dates will be announced shortly."
Presentation of speakers
Recognized as esteemed authorities in their respective fields, our distinguished lecturers bring a wealth of expertise and firsthand experience to their instruction. With profound knowledge and extensive professional backgrounds, offer valuable insights from years of hands-on experience in their specialized domains. Anticipate a dynamic learning experience with integrated real-life cases.
Damjana Sever
is Director of BTL Marketing d.o.o., Director of Ecce d.o.o., President of the ARAA Association, a member of the PTZ Executive Board, and a member of the Women Entrepreneurs' Section at PTZ. She has 20 years of experience in large international companies, in management positions, in the FMCG segment. In 2000, she founded a family business with her partner. They represent various brands and operate in different markets as distributors and agents. They have been members of the Chamber of Commerce and Industry since 2000 and members of the Board of Directors of the Chamber of Enterprise and Commerce since 2007. In 2017, their company became a member of the Agents' Association of the PTZ, and since 2018, she has been serving as the President of the Agents' Association.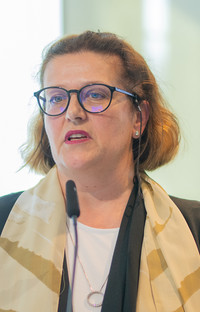 M.Sc. EVA ŽONTAR
M.Sc. in International Economics, is Director of the Public Charter Department at the Chamber of Commerce and Industry of Slovenia. She manages the area on the origin of goods, temporary export of goods, and licences and permits for international transport. She is a member of the International Certificate of Origin Council and the World ATA Cartnet Council of the International Chamber of Commerce and the Eurochambres Customs Subcommittee. She participates in regular training on customs legislation. She has many years of experience in advising companies on export/import procedures.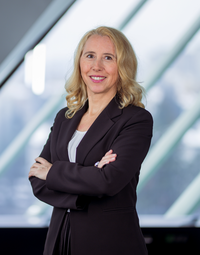 BISERKA ŠUBELJ
is a graduate economist, a tax consultant licensed by the ZDSS and a lecturer in tax and accounting at higher education level. She has been working in accounting since 1998 and started working in tax in 2003. She is the author of numerous manuals and E-seminars on tax, accounting and entrepreneurship. Her expertise can be trusted as she is the author of more than 160 different articles and teaching materials recorded in COBISS, the national library information system. She is also the author of articles on www.metaja.si. Her lectures are dynamic and concise, always including practical examples which she relates to theory or legislation in a way that is easy to understand. In 2013, she also obtained a teaching and pedagogical qualification, which means she is also an expert in lecturing, teaching and training adults.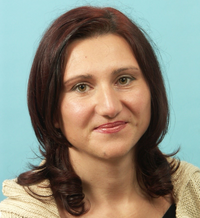 ANJA FIJAVŽ
is a business skills trainer, leadership development manager and project manager with many years of sales experience.
She has extensive sales experience working in an international company on a "Lean Management" project, developing leadership competences and project management. The last few years, she works as a certified trainer for Stratos Academy programmes. Training on sales, management, negotiation and "coaching" is carried out in Slovenia, the countries of the former Yugoslavia and various European countries. She holds a Master's degree in Law and completed her postgraduate studies in the UK (Glasgow University).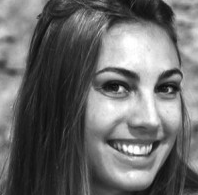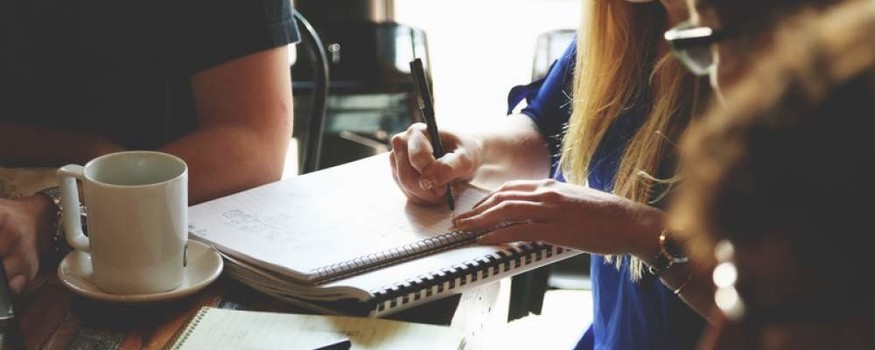 My ERASMUS story
I have always associated the word Erasmus with travel, studying abroad, new environment and new friendships, but I also feel a little bittersweet about it. When I was a student, one of my wishes was to go on an exchange, but I was not determined e...